Stroopwafel Fundraising
The most delicious way to fund your cause! Stroopwafels are not tied to a season so your stroopwafel fundraiser is always timed right. 3Bros stroopwafel fundraising brings deliciously unique and fresh cookies to all of your favorite fans.
3Bros Cookies offers two main fundraising options:
Host Our Stroopwafel Cart
Want to draw a crowd to your next event? If you like 3Bros Stroopwafels from our packages, you will absolutely LOVE a hot stroopwafel made directly in front of you. To see a Stroopwafel being made by hand is a big part of the attraction, but the smell and taste are practically irresistible! 
By hosting the 3Bros Stroopwafel Cart at your events you can increase attendance and offer your supporters the opportunity to savor deliciously fresh, warm stroopwafels straight from the iron! After the event, 3Bros shares 25% of all proceeds with your organization.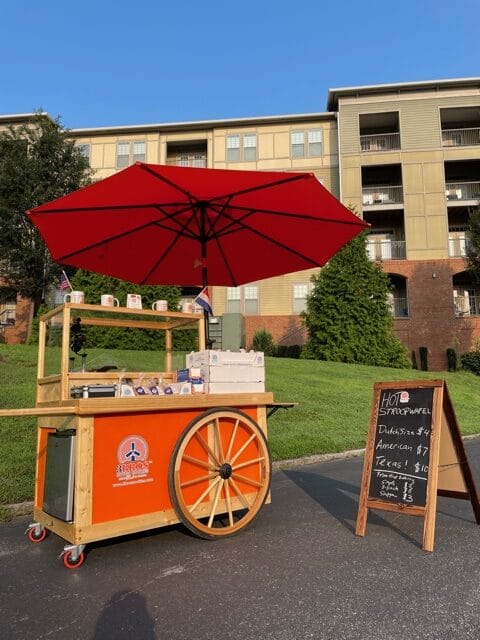 Want to know more about Stroopwafel fundraisers?
OR
855 919 2122